Chambers Corner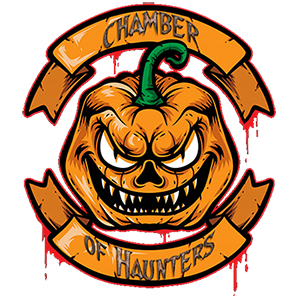 Here you can find the latest updates from the Chamber of Haunters
01 Jan 2021
Are you looking for a place to call home? A home for all haunters? Let us tell you where to find such a place…The Chamber of Haunters. We are an organization that services and supports fans, haunt staff, escape rooms, review crews, haunt vendors, home, yard, and charity haunters, as well as small, medium, and large haunted attractions. We are literally a Home for All Haunters!
We provide our members with opportunities to have their voices heard, receive additional education and training to become the best they can be, have the help, support, and advice they deserve as well as marketing and advertising through our social and web media outlets.
We have partnered with various organizations such as Haunting U, which serves as the Official Podcast of the Chamber of Haunters, StandOut Advertising who manages our media presence, The Texas Haunters Convention which serves as our official Chamber Convention, HauntPay which is our official ticketing partner and Don't Be A Monster which serves as our Official Charity Partner.
These partnerships allow us to better serve our members and contribute to the positive growth and sustainability of the Haunted Attraction Industry. We believe in teamwork, outreach, creating opportunities for success for all who desire to be a part of the Haunted Attraction Industry and creating a positive environment for all haunters no matter where they come from or who they are. Let the Chamber of Haunters be your home. So, Join Us Today!
Use code: "HauntingU" to receive $15 off of any membership with the Chamber of Haunters. To join today, visit us on the web at www.chamberofhaunters.com and click on the "Join Today" button to get started.
We will be waiting!